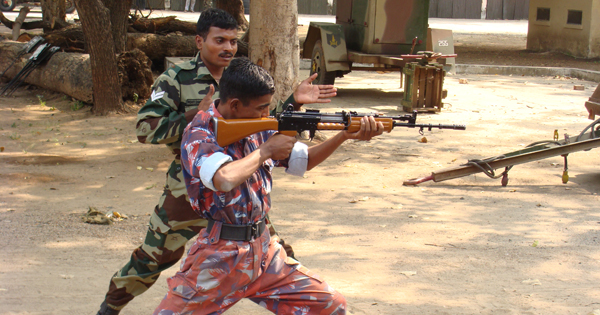 National Cadet Corps (NCC)( Estd. in 1948) is a major youth organization in our country. It is a vital link between Defence & Education. Main objective of NCC is to make responsible citizens imbibing the values of discipline, ideals, services, dignity of labour & hardwork, spirit of adventure and national intergration.
01 GUJARAT COMPOSITE TECHNICAL COMPANY NCC is a NCC unit situated in campus. Technical training for engineering students is given in engineers, EME and single platoon. NCC training is given to the NCC cadets for the three years. After successful completion of three years training and 2nd & 3rd year examination cadets will be awarded valuable "C" certificate.
If cadets have "C" certificate with good grading then they have good opportunity to travel abroad as well as relaxed terms to enter the Armed Forces & Para-military Forces.